Support for Nutrition and Healthy Foods
Expert Nutrition Information at Your Fingertips
Nutrition.gov provides easy access to vetted food and nutrition information from across the federal government. It serves as a gateway to reliable information on nutrition, healthy eating, physical activity, and food safety for consumers.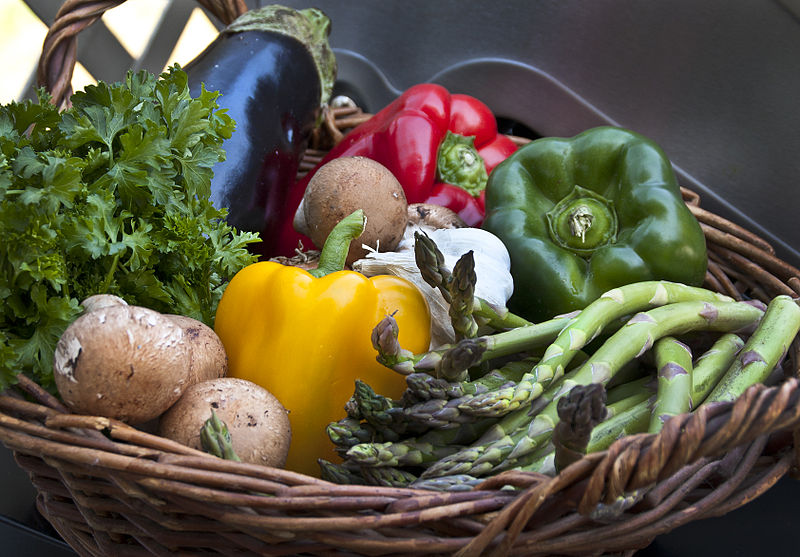 Providing science-based dietary guidance is critical to enhance the public's ability to make healthy choices in the effort to reduce obesity and other food related diseases. Since dietary needs change throughout the lifespan, specialized nutrition information is provided about infants, children, teens, adult women and men, and seniors.
Users can find practical information on healthy eating, dietary supplements, fitness and how to keep food safe. The site is kept fresh with the latest news and features links to interesting sites.
Nutrition.gov is funded by Research, Education and Economics (REE) mission area of the U.S. Department of Agriculture through the National Agricultural Library.
Technology Brings the Information You Seek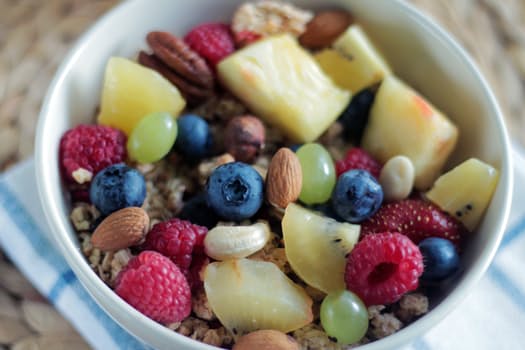 Nutrition.gov uses technology to enhance site navigation and search capabilities. We continually strive to improve both the content and usability of the site. The Nutrition.gov Web site contains more than 1000 links to current and reliable nutrition information. Our homepage can be accessed by going to:
https://www.nutrition.gov
Nutrition.gov arose from USDA's commitment to promote a healthy America as outlined in Healthier US: The President's Health and Fitness Initiative. Nutrition.gov is supported through a USDA Interagency Agreement with REE.
Food and Nutrition Experts Working for You
Nutrition.gov was revitalized by the staff at the Food and Nutrition Information Center (FNIC) and the NAL in cooperation with a panel of food and nutrition expert advisors from agencies within USDA and Department of Health and Human Services (DHHS). FNIC is an award-winning leader in online global nutrition information and was selected on this basis to revamp Nutrition.gov. The Nutrition.gov site was launched in November, 2004 and a major renovation was completed in February 2008.
FNIC's staff of trained nutrition professionals, most of whom are Registered Dietitians (R.D.), provide information on food and human nutrition.
Source: Nutrition.gov
Foundation and philanthropic support for nutrition and healthy foods from around the Web.
Health, Environment or Lactose Intolerance: Why Do People Drink Plant-Based Milk?

If you're one of the millions of people who don't eat meat or dairy for a variety of reasonsenvironmental, ethical, or healthwhy not drink plant-based milk? You're not alone. Some 30% of people
...more
Fao Exclusive Part Ii: Food Tech and Sector Innovation Vital for Apac to Overcome 'Peculiar ...

A new report from the UN's Food and Agriculture Organization finds that 1.2 billion people in Asiamore than a third of the world's populationface food insecurity, meaning they can't afford a healthy
...more
Top 90 Health Trends in June

Whoop 4.0 is a screenless fitness monitor that tracks health data like blood oxygen levels and skin temperature. Care/of's Routines & Reflections is a digital platform that analyzes the wellness
...more
Mayor Adams And Chancellor Banks Announce $8.4M State Grant To Purchase School ...

"By incorporating even more locally grown foods into our menus, we are not only ensuring the quality of meals but fostering a connection between students and the local food ecosystem, building a
...more
Chatham County Schools Offers Universally Free Breakfast to All Students

"At just $4 a day for two meals, students can be fed, healthy, and set up for academic success, and we see that as a win-win for parents and students." That's the message from the director of
...more
Exploring the Best Employee Wellness Programs: Top 20 Companies Making a Difference

If you've got a bad case of the blahs at work, there may be a silver lining: A study published in the American Journal of Preventive Medicine found that having a healthy work environment can reduce
...more
Andrew County Health Department Receives Grant to Support Wic Innovation and Outreach Project

"Too many women and children in Missouri are missing out on the nutrition they need in order to thrive," Jayne White, the Andrew County Health Department's director of clinical and emergency
...more
Investing in America Agenda: Usda and Frac Fund 36 Projects

The Special Supplemental Nutrition Program for Women, Infants, and Children, better known as WIC, provides food to nearly 6 million moms, babies, and young childrenbut only 50% of those eligible
...more
Boone County to Receive Grant to Reach More Families for Women, Infants, and Children Benefits

The Special Supplemental Nutrition Program for Women, Infants, and Children, or WIC, offers food assistance to low-income pregnant women, breastfeeding mothers, infants, and children. But in
...more
Andrew County Health Department Receives Innovative Wic Grant
"Too many women and children in Missouri are missing out on the nutrition they need in order to thrive," Jayne White, director of clinical and emergency operations for the Andrew County Health
...more
Find Top Fifty Foundation Givers
Source:

Foundation Stats

(Foundation Center) / CC BY-NC-SA 4.0
Social Enterprise Network Sites