Support for Nutrition and Healthy Foods
Expert Nutrition Information at Your Fingertips
Nutrition.gov provides easy access to vetted food and nutrition information from across the federal government. It serves as a gateway to reliable information on nutrition, healthy eating, physical activity, and food safety for consumers.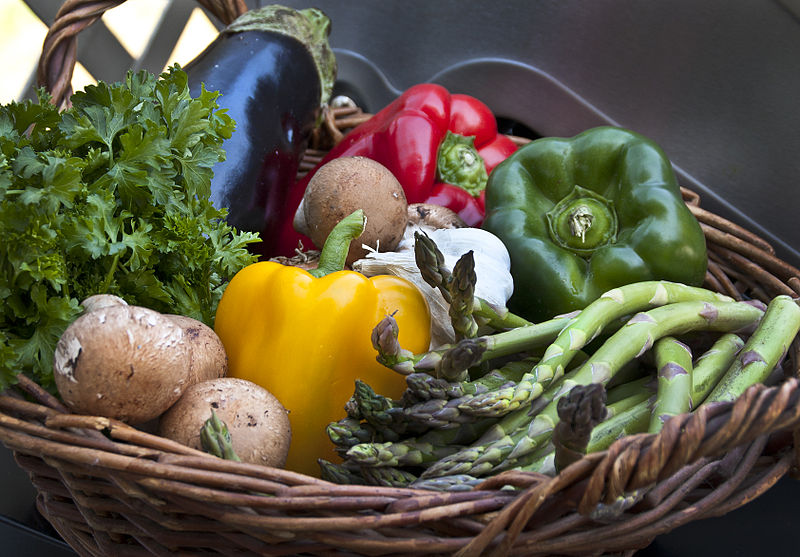 Providing science-based dietary guidance is critical to enhance the public's ability to make healthy choices in the effort to reduce obesity and other food related diseases. Since dietary needs change throughout the lifespan, specialized nutrition information is provided about infants, children, teens, adult women and men, and seniors.
Users can find practical information on healthy eating, dietary supplements, fitness and how to keep food safe. The site is kept fresh with the latest news and features links to interesting sites.
Nutrition.gov is funded by Research, Education and Economics (REE) mission area of the U.S. Department of Agriculture through the National Agricultural Library.
Technology Brings the Information You Seek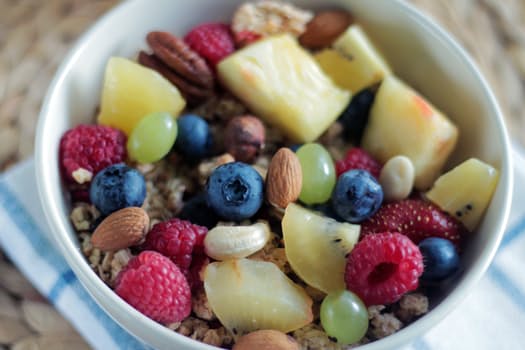 Nutrition.gov uses technology to enhance site navigation and search capabilities. We continually strive to improve both the content and usability of the site. The Nutrition.gov Web site contains more than 1000 links to current and reliable nutrition information. Our homepage can be accessed by going to:
https://www.nutrition.gov
Nutrition.gov arose from USDA's commitment to promote a healthy America as outlined in Healthier US: The President's Health and Fitness Initiative. Nutrition.gov is supported through a USDA Interagency Agreement with REE.
Food and Nutrition Experts Working for You
Nutrition.gov was revitalized by the staff at the Food and Nutrition Information Center (FNIC) and the NAL in cooperation with a panel of food and nutrition expert advisors from agencies within USDA and Department of Health and Human Services (DHHS). FNIC is an award-winning leader in online global nutrition information and was selected on this basis to revamp Nutrition.gov. The Nutrition.gov site was launched in November, 2004 and a major renovation was completed in February 2008.
FNIC's staff of trained nutrition professionals, most of whom are Registered Dietitians (R.D.), provide information on food and human nutrition.
Source: Nutrition.gov
Foundation and philanthropic support for nutrition and healthy foods from around the Web.
Usdas $33M Boosts Wfp, Haitis Efforts to Enhance Student Nutrition
The US Department of Agriculture is giving Haiti $33 million to provide school meals to 75,000 students over the next eight years, Mirage.News reports. According to a press release, the
...more
Seeds' Role in Agrifood System Transformation Highlighted

The world's "food basket," the list of 64 key crops that make up our daily diet, may need to be updated to take in a greater number of crops, according to a new report from the UN's Food and
...more
The Foreign Service Journal, November 2023

The United States Agency for International Development (USAID) is in the midst of a major reshuffling that some are calling "absurd" and "ill-conceived." Here's a look at what's happening: The
...more
Logan Health Foundation Awards Grants to Educators

The Logan Health Foundation is known for its well-being programs, but it's also known for its generosity. The Montana nonprofit recently awarded more than $17,000 in grants to 21 teachers and
...more
Ecu North Accepting Loi for Health-Related Grants

If you're in Halifax and Northampton counties in North Carolina and want to do something positive for your community, you may want to get in touch with ECU Health North Hospital. The hospital's
...more
Woman Accused of Lying about Feeding Needy Children, Using Money on Luxury Car, Homes

The executive director of a Missouri nonprofit was indicted Thursday on charges that she stole millions from a program that feeds low-income children, the St. Louis Post-Dispatch
...more
Helen Keller Intl Announces Sarah Bouchie as Its Next President and Chief Executive Officer

After 19 years under the leadership of Kathy Spahn, Helen Keller International has announced a new CEO. Sarah Bouchie will take over on Jan. 1, 2024, and will focus on children and social
...more
World Food Forum: Forward-looking Science and Innovation Forum wraps up with actions ...

The UN's Food and Agriculture Organization held its second Science and Innovation Forum this week at its Rome headquarters, and the theme was "Science, Technology, and innovation can be a powerful
...more
Eight Crops Endangered by Climate Change

The effects of climate change are already being felt in the world's food supply, and they're expected to get worse, the Guardian reports. According to Action on Hunger, a UK charity, eight of the
...more
Menopausetech: Tech Innovation for Women'S Wellness

Oct. 18 is World Menopause Day, and in honor of the occasion, Mashable takes a look at what's happening in the "tech space that serves needs related to women's health." The site calls the
...more
Find Top Fifty Foundation Givers
Source:

Foundation Stats

(Foundation Center) / CC BY-NC-SA 4.0
Social Enterprise Network Sites