Support for Nutrition and Healthy Foods
Expert Nutrition Information at Your Fingertips
Nutrition.gov provides easy access to vetted food and nutrition information from across the federal government. It serves as a gateway to reliable information on nutrition, healthy eating, physical activity, and food safety for consumers.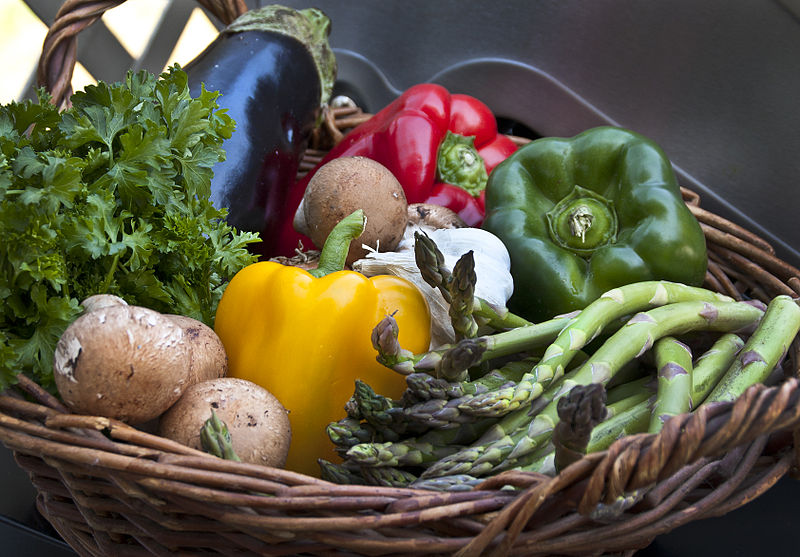 Providing science-based dietary guidance is critical to enhance the public's ability to make healthy choices in the effort to reduce obesity and other food related diseases. Since dietary needs change throughout the lifespan, specialized nutrition information is provided about infants, children, teens, adult women and men, and seniors.
Users can find practical information on healthy eating, dietary supplements, fitness and how to keep food safe. The site is kept fresh with the latest news and features links to interesting sites.
Nutrition.gov is funded by Research, Education and Economics (REE) mission area of the U.S. Department of Agriculture through the National Agricultural Library.
Technology Brings the Information You Seek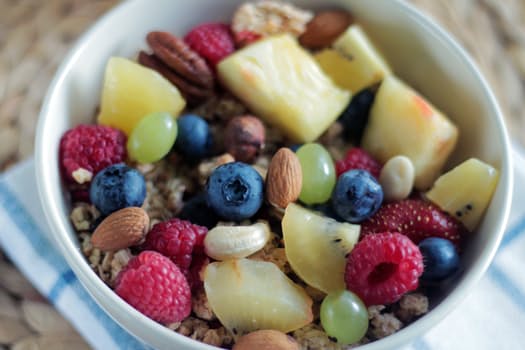 Nutrition.gov uses technology to enhance site navigation and search capabilities. We continually strive to improve both the content and usability of the site. The Nutrition.gov Web site contains more than 1000 links to current and reliable nutrition information. Our homepage can be accessed by going to:
https://www.nutrition.gov
Nutrition.gov arose from USDA's commitment to promote a healthy America as outlined in Healthier US: The President's Health and Fitness Initiative. Nutrition.gov is supported through a USDA Interagency Agreement with REE.
Food and Nutrition Experts Working for You
Nutrition.gov was revitalized by the staff at the Food and Nutrition Information Center (FNIC) and the NAL in cooperation with a panel of food and nutrition expert advisors from agencies within USDA and Department of Health and Human Services (DHHS). FNIC is an award-winning leader in online global nutrition information and was selected on this basis to revamp Nutrition.gov. The Nutrition.gov site was launched in November, 2004 and a major renovation was completed in February 2008.
FNIC's staff of trained nutrition professionals, most of whom are Registered Dietitians (R.D.), provide information on food and human nutrition.
Source: Nutrition.gov
Foundation and philanthropic support for nutrition and healthy foods from around the Web.
Funding to Support Healthy Meals and Environments in Our Nation's Schools and Child Care
White's article on child nutrition focuses on educational efforts and grants which support this. She mentions National Nutrition Month (March) and the current efforts to facilitate children's
...more
Join Black Women "Getting in Formation" to Advance Nutrition and Agriculture for International ...
On March 5, 2016 WANDA (Women Advancing Nutrition Dietetics and Agriculture) hosted an event to enable women, and especially young women, to take up active roles in areas of commerce such as
...more
Funders for Youth Nutrition: A Growing Trend in the Quest for Food Equity
Foundation:
General Mills Foundation
,
Johnson Foundation
,
Robert Wood Johnson Foundation

The government estimates that by 2030 42% of Americans will be obese, loosing $1 trillion dollars to medical care and lowered productivity. In light of this, funding youth nutrition is a growing
...more
The Triumphs And Struggles Of Building A Social Enterprise In India

The country of India is an exciting place to visit. It has a rich history in textile, jewelry and music just to name a few. It is also a very populous country. It is challenged with a large
...more
Collective Impact: Bringing People Together to Foster Social Change

The Philanthropy New York (PNY) has gathered together donors and funders to discuss Collective Impact, an approach that unites people together to create social change. Throughout the U.S.,
...more
Keweenaw Community Foundation Launches Food Program

A foundation in Michigan's Upper Peninsula has launched a food program aimed at boosting children's health by teaching them how to grow and prepare fruits and vegetables. The Hancock-based
...more
Studies Reveal Nationwide Student Acceptance Of Healthy Lunches At Schools
Foundation:
Johnson Foundation
,
Robert Wood Johnson Foundation

In a study recently published online in Childhood Obesity, elementary school leaders across the country reported that students generally like the healthier school lunches after the U.S. Department of
...more
Ford Showcases Philanthropy at North American International Auto Show

Ford puts philanthropy at the North American International Auto Show where the company shows a Transit Connect painted with the Gleaners Community Food Bank for Southeastern Michigan logo, along with
...more
Aetna Foundation Gives $40,000 Grant for Healthy Living Programs
Foundation:
Aetna Foundation

The Aetna Foundation awards $40,000 grant to THINK Together, a leading nonprofit provider of academic support programs, to expand its Healthy Living program. The program will expand to eight
...more
Bower Foundation Awards $540,000 Grants to Mississippi Office of Healthy Schools

The Aetna Foundation awards $40,000 grant to THINK Together, a leading nonprofit provider of academic support programs, to expand its Healthy Living program. The program will expand to eight
...more
---
---
Moved Permanently
The document has moved here.
Grants News from around the Web